Article: Serge Rejasse, Technical Director at Artoria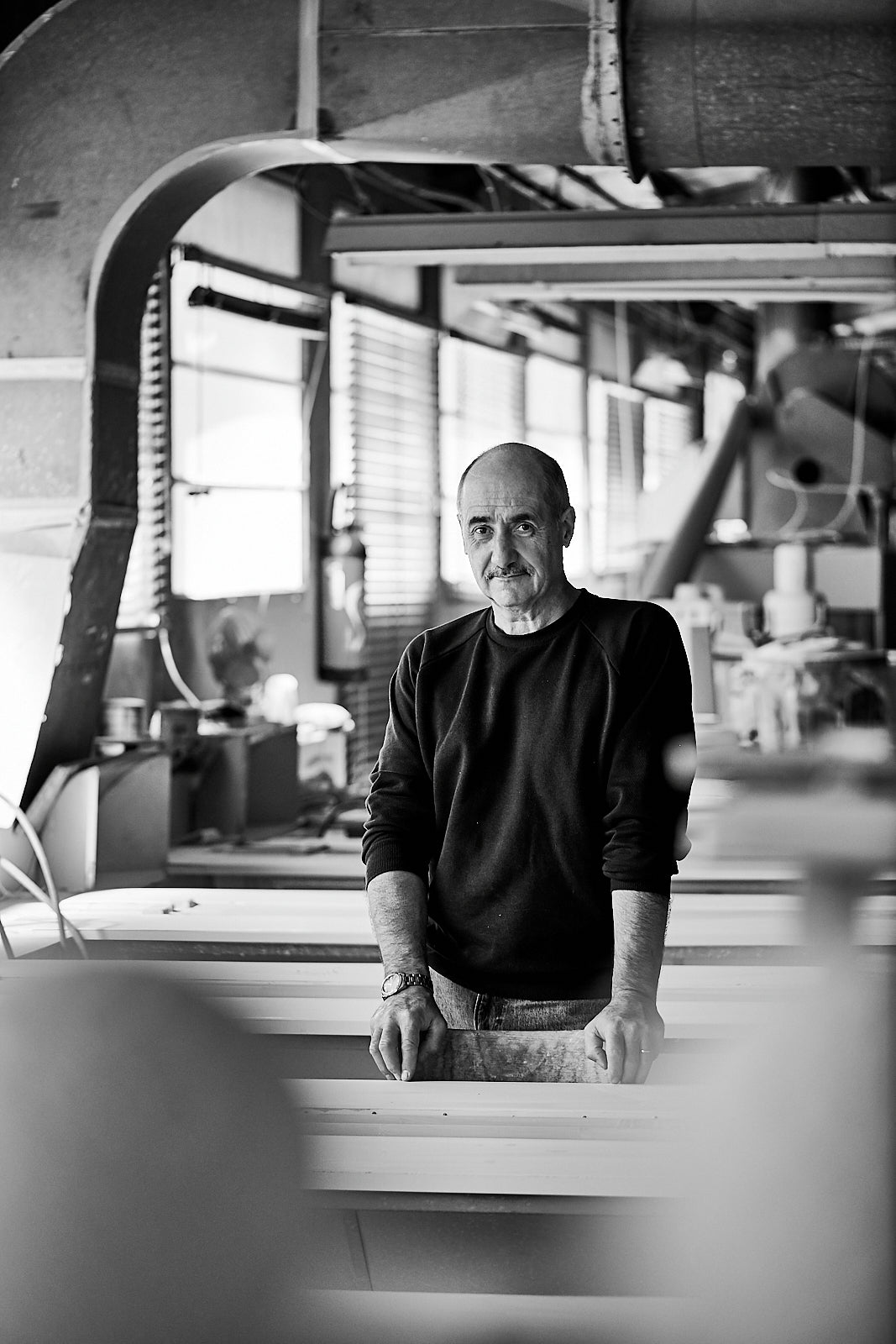 Serge Rejasse, Technical Director at Artoria
How did you get into porcelain?
Can you describe your background? For how many years have you been practicing?
After completing an associate's degree in Mechanical Engineering, I graduated in 1981 with a Master of Science in Ceramics and Sintered Materials. Early 1982, I started my professional career at Artoria (then called MNP) as a manufacturing manager. I became technical director in 1991, and almost 39 years since I started, I'm still here.
In a nutshell, how would you define porcelain? Tell us why
Fascinating, captivating, exciting! But it is a material that you cannot take for granted and which does not always go very well with the "everything, right now" in fashion these days. First of all, you have to remain humble, but you also have to be patient, persevering, observant, sometimes intuitive, methodical and, above all, meticulous. Each product is a new technical adventure; each opening of the oven is anxiety-provoking because it can reveal a problem even with products that have already been produced many times. Most often, it is after cooking at 1 400° celsius that we discover problems on finished products, generated during previous operations. The best is to try to anticipate by assessing the risks associated with each manufacturing or decorating operation.
What are the different crafts involved in the manufacture of porcelain pieces?
It is difficult to name them all because there are so many: modeling, mold casting, preparation of pastes and enamels, casting of parts, calibration, filling, injection pressing, isostatic pressing, finishing, enamelling, retouching, assembly of ovens and firing, sorting pieces... For the decoration, you can add decals, spinning, hand decoration, etc.
Can you describe a typical day? 
There is no typical day. You have to continually adapt to each situation: technical study, quotation, product development, monitoring of production and quality, organisation, management of raw materials, etc. There are also a lot of discussions with workshops' managers on design, organisation and production of parts and also with customers during project development.
How do you manage to reconcile craftsmanship and mass production?
It is during the study and design phases that we must think, find and develop solutions to manufacture innovative and original products while maintaining reasonable production conditions both technically and economically.
Has a project ever prevented you from sleeping at night? If yes, why? 
When I was young, yes, but experience has taught me that it is better to keep all of your energy to approach subjects calmly and in full physical and mental capacity.
Is there a project that you dream of achieving? Could you tell us more?
Retire in a few months with peace of mind, by leaving a healthy factory with a team capable of developing techniques and products. But I have no doubts about it because I work with people who have a tremendous amount of technical skills and conscientiousness.
If you had to encourage people to work in porcelain, what would you advise them?
Run, if you imagine that working with porcelain is easy as pie! Otherwise, what a great adventure. I wish that in France, we recognise, support and encourage even more all this know-how which is tending to disappear even though it largely contributes to the influence of our country.