Article: Mathieu Wasikowski, metal turner/miller, founder at Atelier Usinage MW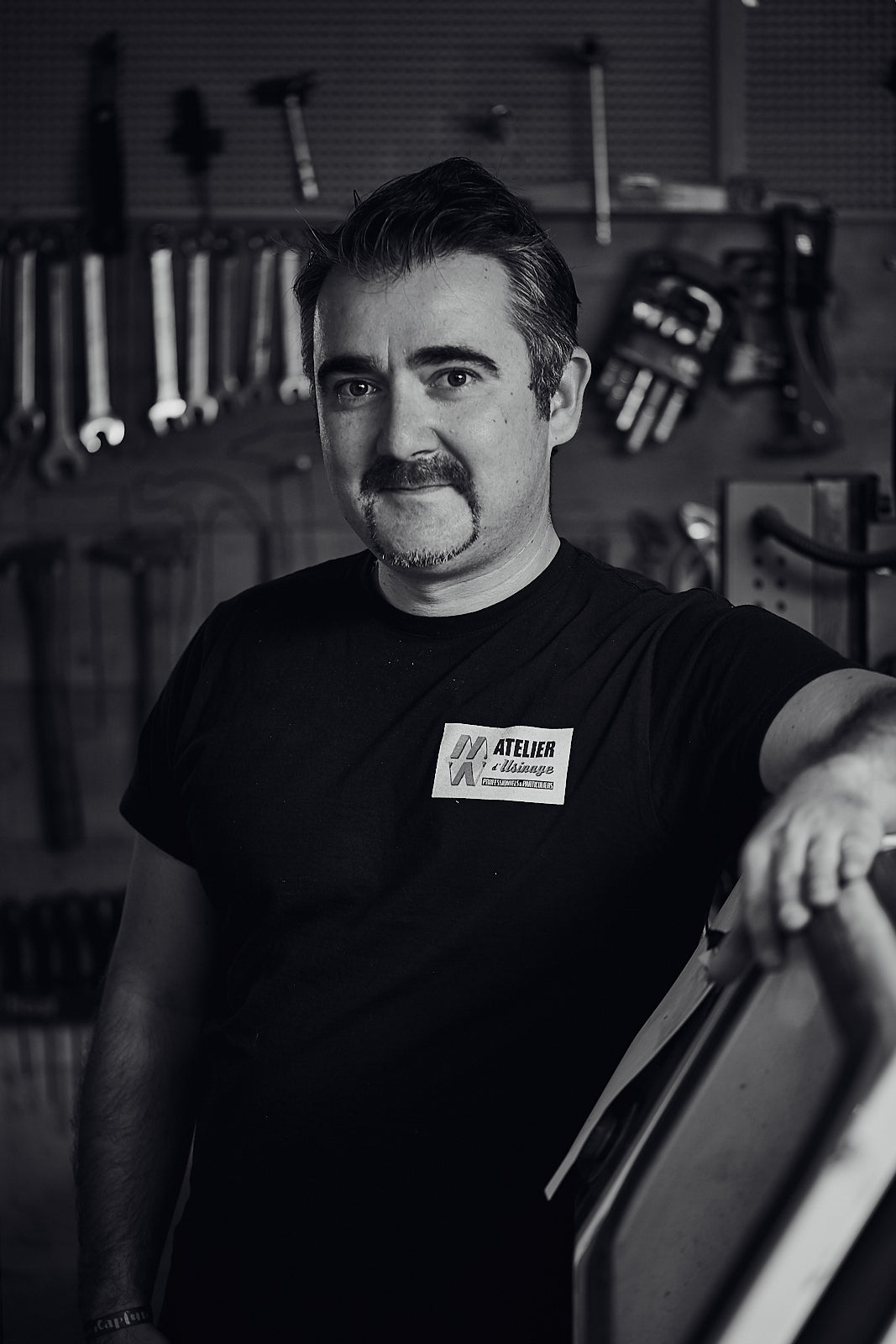 Mathieu Wasikowski, metal turner/miller, founder at Atelier Usinage MW
Can you describe your career path?
I started working at 16 as an apprentice and obtained a certificate in mechanical production in 1998. I then continued my studies in mechanical production (still in apprenticeship) and graduated with honors in 2001. During this time, I won the regional WorldSkills competition and ranked 4th at the national level.
How did you discover this craft? What made you want to learn?
My father was the director of a mechanics factory, so I had known this craft from a young age. I loved seeing a piece of steel being transformed from its natural state to the finished form. At the end of college, I had to make a career choice, so I naturally chose the profession of metal turner/miller.
What do you like about your profession as a lathe turner/miller?
It is gratifying to start from a rough piece of metal and transform it into a precise and beautiful object.
What kind of pieces and materials do you like to shape?
The most pleasant material to work with is aluminum. It allows a lot of freedom for designer pieces and holds up well for the ones requiring precision. I enjoy making pieces for designers. Their creativity has no limits and is always challenging.
More specifically, can you describe metalworking?
Metal offers many possibilities and exceptional resistance compared to wood, for example. On the other hand, it is sometimes difficult to work with and requires a lot of precision.
What is the most challenging project you've completed?
I had the chance to work on exceptional pieces for Léa Maleh. I remember working on creations in solid silver, a material that was unknown to me at the time and which, due to its price, does not have any margin for error. But still, the most beautiful piece I have worked on, is an aluminum chalice, a very complex design due to its shape and inherent technical constraints. The kind of piece that makes you heave a sigh of relief and pride when done.
What are the pieces that you dream of making?
Not necessarily a dream but a desire to create a designer piece which beauty will withstand the test of time. An artwork that people admire and which, in 100 years, will still be the reason for the designer's fame.
If you had to encourage people to learn this craft, what would you advise them?
It is a demanding and challenging job, the pieces must be beautiful but also respect engineering tolerance. I would therefore recommend being diligent, careful and above all, loving this craft. The way of working is constantly evolving with digitally-controlled machines. The job has become less demanding physically but now requires more technical expertise. However, it remains essential to keep the manual fundamentals of the turner/miller craft.